Small, large, with or without an island, combined with the dining room and living room, light or dark. It can be different for everyone, but still very important. It is said that the kitchen is the heart of the home. It is here that delicious meals are created for the loved ones, and for good reason even the best party usually moves to the kitchen.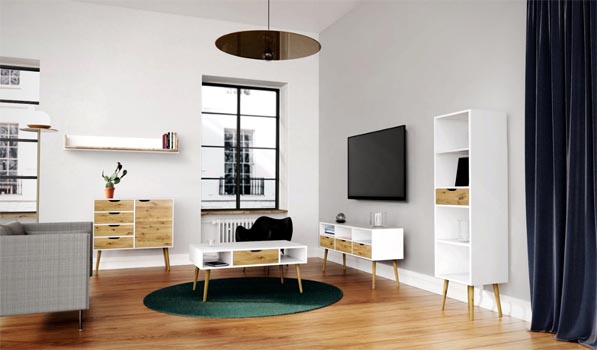 The living room is undoubtedly the place in our home where we spend the most time. We want the furniture we use in it to be unique. It is a place where we relax after a hard day with a cup of tea. It is a place where we spend time together with our loved ones. 
Universal, simple-to-form furnishings fit perfectly into a youth room, as well as a space belonging to the youngest children. As a Polish manufacturer of solid wood and plywood furniture, we make sure that our products work well in many interiors. Thanks to this, you do not have to worry that your child will get bored of the stool or table and you will have to throw them away. Our children's furniture also looks great in other rooms, pleasing the eyes of all household members. 
When equipping our office, both home and commercial, we try to make it functional and adapted to us. In both cases, we buy good quality wooden desks to serve us for many years. Provided comfort and convenience during the performance of duties guarantees greater efficiency, which certainly translates into work results. 
The design of our bedroom plays a very significant role. It is this project that will determine whether it will fully fulfill its function - relaxation and rest. Therefore, it is worth focusing on high-quality wooden furniture as well as pastel and delicate colors.